Men's group
Meet Up, Share & Grow
Do you find it hard to open up? Do you keep others at a distance, which sometimes keeps contacts superficial? And are you curious how other gay men deal with this?
Then this men's group is for you. A place where you can be yourself and where you are challenged to develop yourself.
René is a calm, very accessible coach. Because he asks very specific questions, I get closer to my own questions and answers. This way I learn to look at situations in a different way, which leads to enlightening, new insights.
Tjitte
René created a nice, open atmosphere that invited me to show my vulnerability. Something I normally find difficult to do, but I'm glad I was able to experience it this way. Very thankful for what I learned.
Elmar
Do you recognize this?
You are often not aware of what you feel or need
You find it hard to express what's going on inside you
You often worry about what others think of you
You quickly feel not heard or understood
You tend to avoid conflict
You keep others at a distance

Know you're not alone. Many men struggle with similar questions. For example, about who they are, how they enter into and maintain relationships, and how they indicate their boundaries and needs.

We often do not share this with each other out of shame, insecurity and impotence. While sharing actually creates connection. That's exactly what this men's group is about.
Men learn best from other men
By watching other men you learn about yourself and your own masculinity. But many gay men grow up without a role model. Someone to look up to and teach you how to survive in a world where you are different.
When you have missed a role model, it sometimes feels lonely. You solve difficult situations on your own or avoid them. And you prefer not to talk about your feelings. Because if you do, then drama quickly ensues.
What you may need to learn is to open up again and seek support from other men. With men who know just like you how scary and uncomfortable it can be to show yourself. But who want to do it anyway. Because in this way they can give the relationship with others more depth and meaning.
With this men's group I offer a safe environment to meet other gay men and to talk to each other, to hear and support each other. And to learn from other men.
How does the men's group work?
PRACTICE IN A SAFE SETTING
The purpose of the men's group is to share questions that concern you. To learn how to stay connected with yourself and with the other, even when things get complicated. How to stay with your feeling, without being overwhelmed and avoiding it.
The set-up is simple: sit and share what is on your mind at that moment. Everything is welcome, every feeling, every fear, frustration, disappointment or anger, just like every joy or gratitude.
Each meeting starts with a short round in which everyone shares what is going on in their lives. There is then room to introduce questions and to discover, practice and learn with and from each other under supervision.

As a facilitator, I facilitate the group and monitor the process. For example, I ask in-depth questions to get you to the core. And I make suggestions to invite you to practice new behavior in the group.

The group is neither a course nor a therapy. It's a sharing space where we stay in the now more than we dig into the past.
Practical information
Group size
The group consists of a maximum of 6 men. So there is plenty of room for everyone's personal themes.
Costs
The costs for five online meetings are € 150. This amount includes 21% VAT. Your participation is final as soon as you have paid via the blue button below.
Time & Location
The meetings take place every two weeks from 19:15 to 21:30 hour (CET) online via Zoom.
Session 1: 26 April 2023
Session 2: 10 May 2023
Session 3: 24 May 2023
Session 4: 7 June 2023
Session 5: 21 June 2023
Do you want to meet up, share & grow?
Sign up now and join our next men's group.
"I noticed that sometimes I found it difficult to connect, like I didn't dare to show myself completely. I thought it was because of my late coming out. And hoped through conversations in the men's group to better understand why that is and how others deal with it.'
About me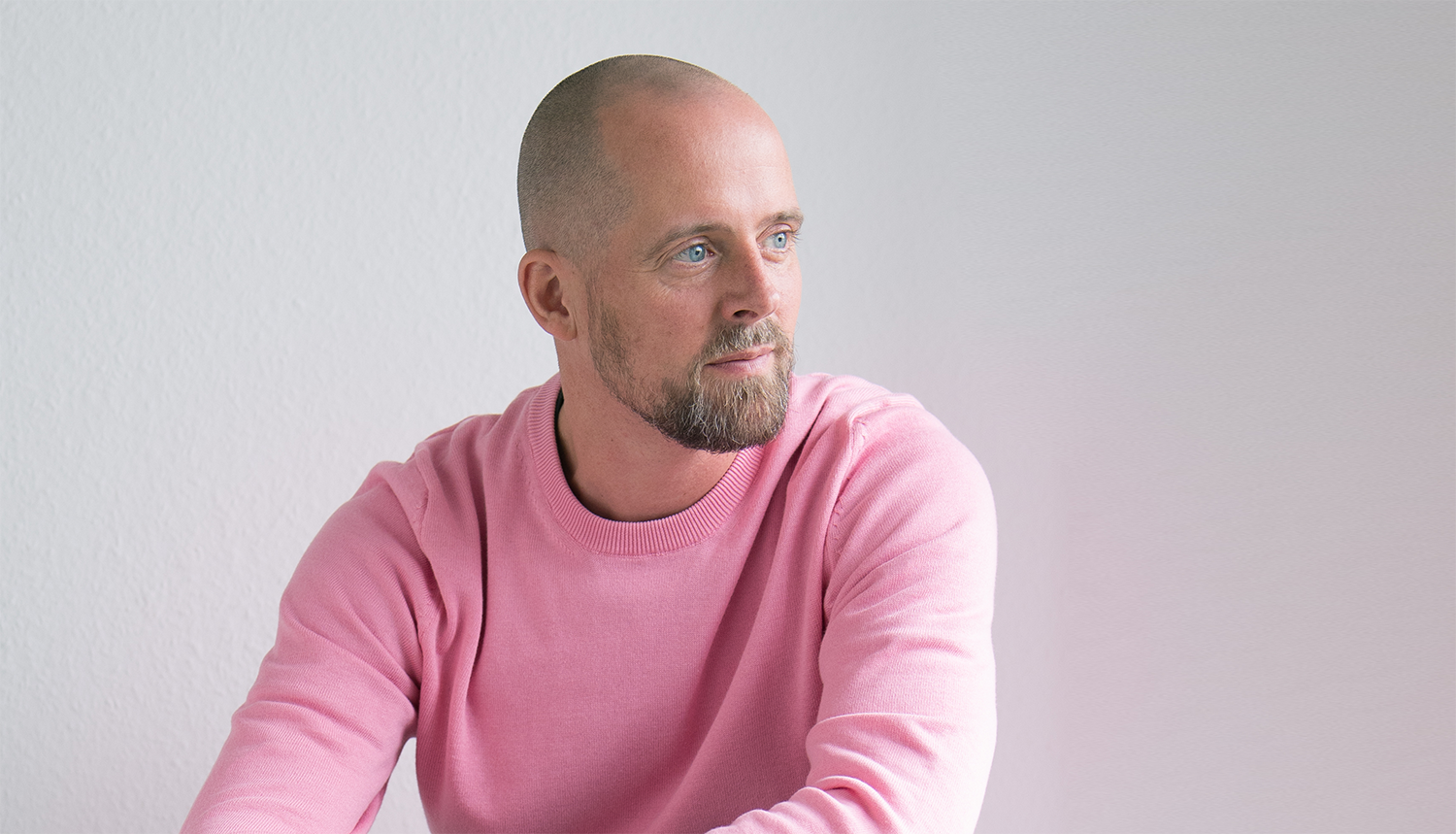 Rene Luisman is a certified coach, specialized in counseling gay men. Men who, like himself once, struggle with shame and insecurity. Who want to learn to live freely and fully.
His approach is personal, practical and thorough. As a teacher, Rene works for the TrainersAcademy. Here he teaches trainers to guide people in their learning process in an authentic way.


In 2017, René was Trainer of the Year at the Dutch Professional Association for Trainers (NOBTRA).
Frequently Asked Questions
Who is this men's group for?
This group is for gay men from the age of 21, who want to learn to come to terms with their feelings and emotions and to put them into words. Who are willing to share what concerns them and to hear how other men deal with this.
Can I sign up for a single evening?
No. To create a safe and open atmosphere, I ask you to commit to five evenings. If you are unsure whether this is something for you, you can
schedule a free consultation
in which I will tell you more about the set-up of the evening.
I have another question...
Created with