Within the gay scene you will find numerous abbreviations, labels and names that refer to who or what someone is and what sexual preferences they have. Below you will find the meaning of common terms.
Barebacking is fucking without a condom, or bare. The term breeding is used for sex in which one ejaculates into the partner's anus. There is a risk of transmitting STDs and HIV.
This abbreviation stands for Bondage & Discipline, Dominance & Submission and Sadism & Masochism. You can think of dark cellars with whips and chains, but also a blindfold and a set of handcuffs.
A robustly built and hairy man, often with a mustache and/or beard.
The receiver (the one who gets fucked) is called 'bottom'. A power bottom is someone who knows what he wants and takes control of the penetration.
Some gay men don't have the family structure we wish to have or where we feel accepted and safe. The chosen family is a group of people who gather around them someone who can replace the role of an original family.
You have a psychological gender and a biological gender. A psychological gender is determined by how you feel about yourself (male, female or neither). We call this gender. A biological sex is determined by the physical characteristics you are born with. You are cisgender if both genders are equal. See also the term gender.
A term that indicates that you are clean. For example, that you do not have any STDs or have had an anal rinse.
Coming out means sharing your sexual orientation or gender identity with those around you.
The hunt for a fleeting homosexual encounter. For example in a cruising place such as a parking lot, park, sauna or darkroom.
A darkroom is a darkened room in a nightclub, sex club, bar, sex sauna or bathhouse, where visitors can perform sexual acts. The phrase originates from the North American gay scene in the 1960s.
Someone who is not out or in a relationship and therefore wishes to remain anonymous.
Drag is when people dress up as the opposite sex. A drag queen is actually a kind of alter ego, often performed in an extremely feminine way. Think of exaggerated feminine features, fierce dresses and a heavy layer of make-up.
Anal insertion of the hand or fist.
The terms sex, sex and gender are often used interchangeably, but that is not possible in every context. Sex and gender mainly refer to physical characteristics. Gender also refers to the social, cultural and psychological characteristics associated with it. For example, that the color blue belongs to boys and the color pink to girls.
Homophobia (and internalized homophobia)
Irrational fear, hatred, intolerance or prejudice towards LGBT+ people. It can manifest itself in verbal, emotional, physical and sexual violence. Internalized homophobia means that you have unconsciously come to believe in these negative expressions, so that your self-esteem is lower or there is self-hatred.
The abbreviation LGBT stands for lesbian women, gay men, bisexuals and transgender people. The plus sign refers to other gender identities, such as intersex, queer, non-binary, and asexual.
Hairy, slender, mostly young man.
Glossary continues below the photo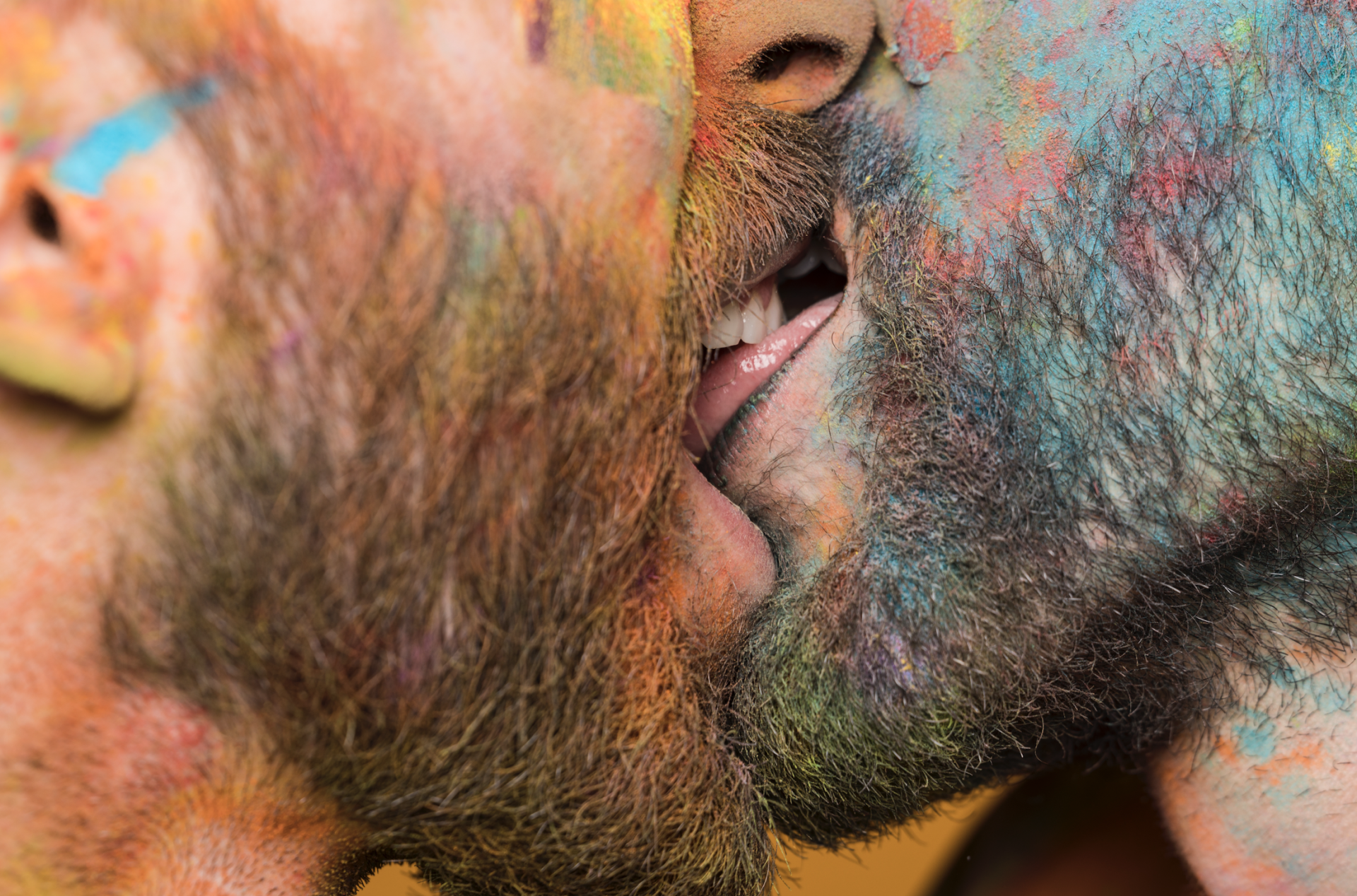 Lover of loose, boundless or insatiable sex.
Someone who is HIV positive.
PrEP and PEP are both HIV inhibitors to prevent HIV. Yet there is a big difference:
- PEP is a treatment that you start as soon as possible after you have run a high risk of contracting HIV, for example due to unprotected sex.
- You use PrEP beforehand to avoid running any risk. You can take PrEP if you are going to have sex with someone who (maybe) has HIV.
Queer is an umbrella term for gay, bisexual, pansexual, transgender, intersex and non-binary/genderqueer people, among others. The term is usually used by people who do not want to pigeonhole themselves in terms of gender and/or sexual preference.
Gay and bisexual men who do not like anal penetration and thus derive sexual pleasure from caressing, kissing or oral acts.
Uninhibited sex, usually with an exchange of bodily fluids.
A person who is not LGBT+ himself, but who actively stands up for LGBT+ rights.
The giver (the one who fucks someone) is called 'top'.
A youthful, flamboyant gay man of slim build.
This stands for non-measurable = non-transferable. It has been scientifically proven that you cannot transmit HIV if you are successfully treated with the combination therapy and therefore have an undetectable 'viral load' (amount of HIV in your body). Even if you have sex without a condom. You still run the risk of other STIs.
A versatile is the designation for a gay man who takes on the role of both the top and the bottom during anal sex. A versa-top and versa-bottom are open to taking on both roles, but have a certain preference. In BDSM culture, the versa is also referred to as the switch.
Watersports/ golden shower
Pissing. For some men, the feeling, the warmth, the wetness is exciting. Others like the taste or get a kick out of the taboo. It is a form of power play in which one man submits to another, more dominant one.
Disclaimer: This glossary has been compiled with great care. If you believe that a term is incorrect or incomplete, you can email this to
[email protected]
.
You read an article by Gay Men Coaching
And more about me and my approach:
Follow me on: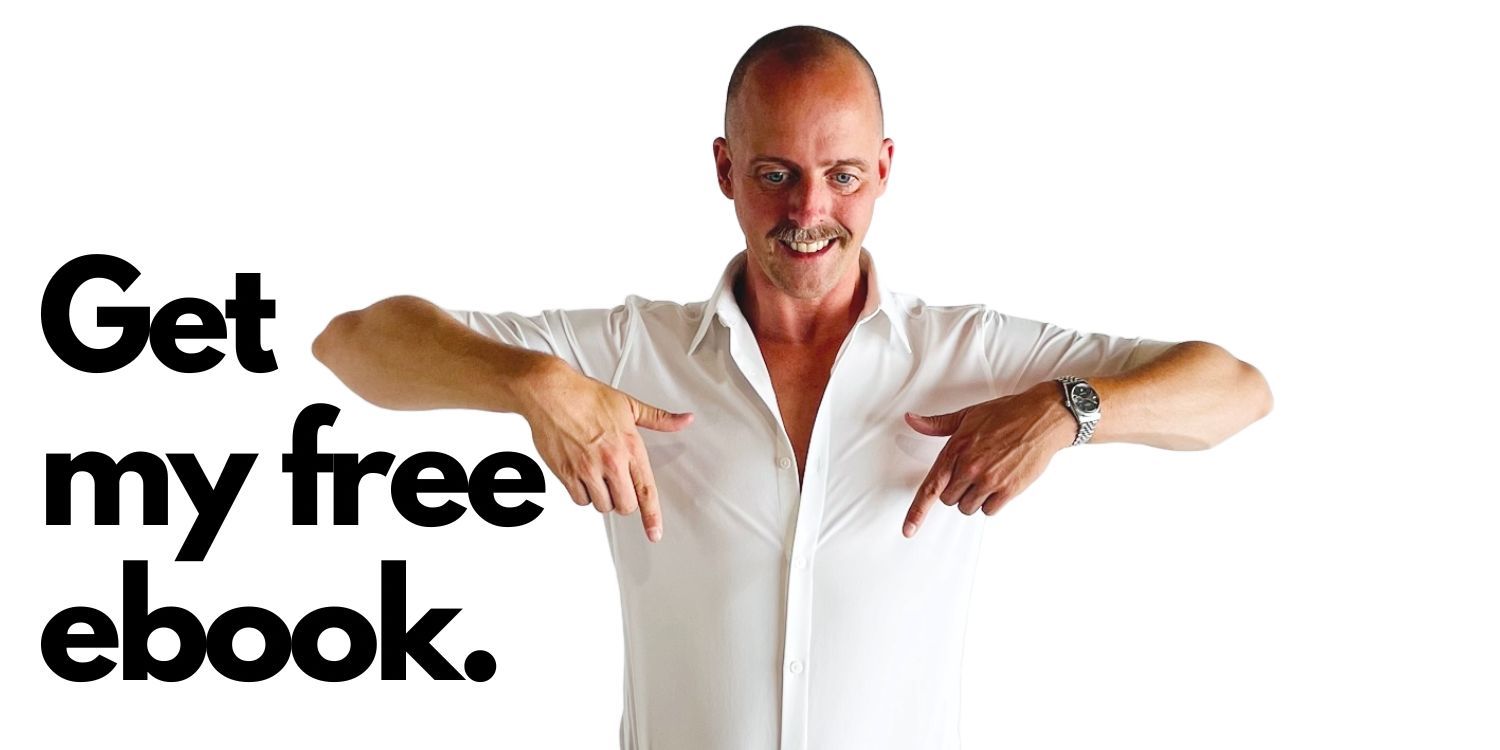 with 5 powerful tools to feel confident
As a bonus you will receive a monthly e-mail with tips & inspiration. You can easily unsubscribe at the bottom of every newsletter.
Created with