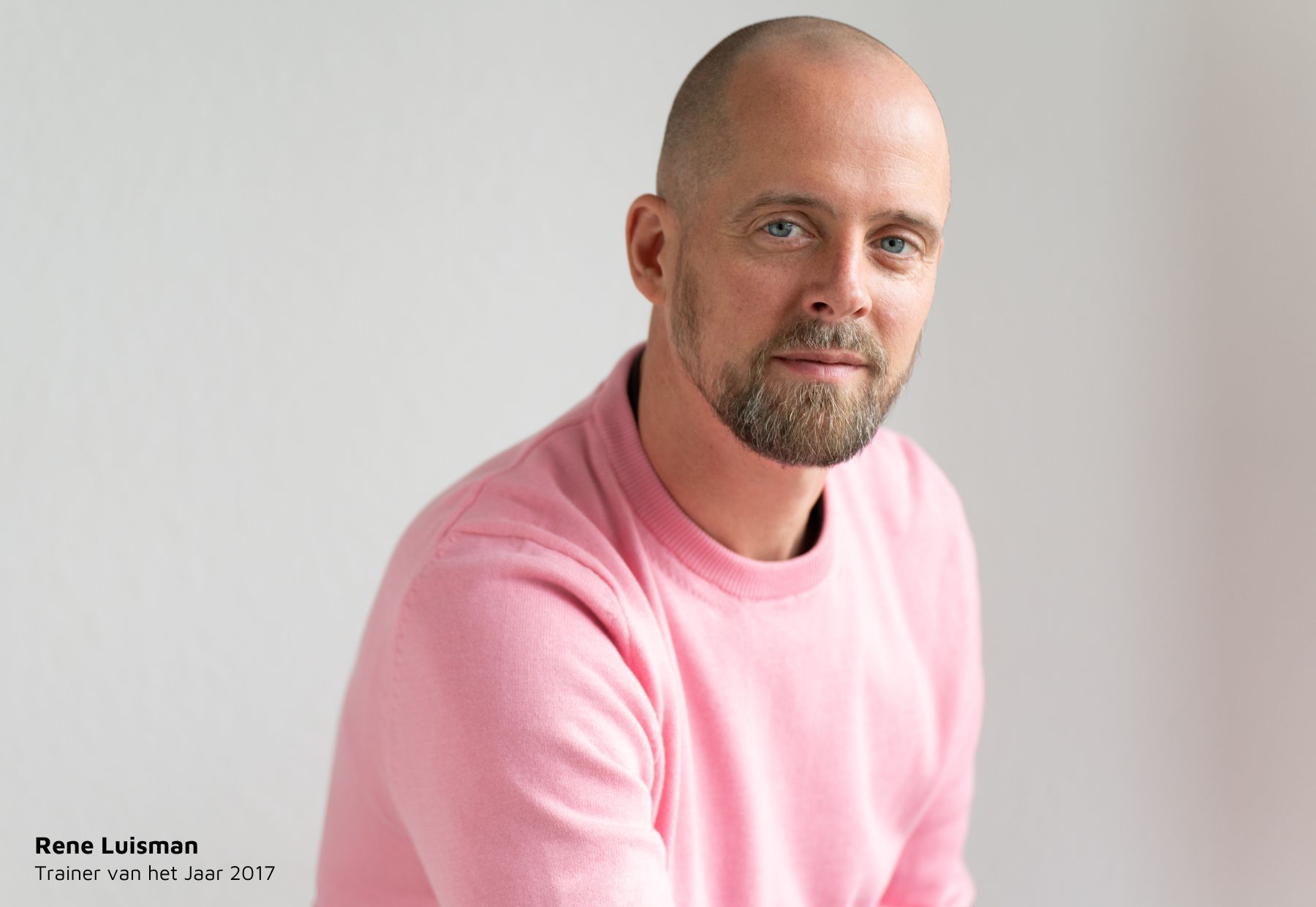 'Van anderen houden is meestal gemakkelijk. Maar als je hebt geleerd dat homoseksualiteit op de een of andere manier verkeerd is, blijft het lastig om van jezelf te houden zoals je bent.'
Toen ik op mijn 30e vastliep in mijn carrière, besefte ik me dat de meeste van mijn angsten en onzekerheden voortkwamen uit hoe ik naar mezelf keek. Mijn zelfbeeld was tot een dieptepunt gezakt en mijn homoseksualiteit speelde daarin een grote rol. De strenge opvattingen vanuit mijn Christelijke opvoeding en de negatieve associaties vanuit de maatschappij.
Ook al lag mijn coming-out jaren achter me, ik geloofde diep van binnen dat er iets mis met me was. Een combinatie van geïnternaliseerde homofobie en minderheidsstress, leerde ik later. Pas toen ik leerde om anders naar mezelf te kijken, ontstond er ruimte om op zoek te gaan naar mijn eigen stem. Mijn eigen kijk op mezelf en op het leven, los van wie ik dacht te moeten zijn.
Als trainer en coach draait alles in mijn werk om authenticiteit. Met een liefdevolle en pragmatische aanpak help ik jou om te ontrafelen en omarmen wie je werkelijk bent. Elke relatie weerspiegelt de relatie met jezelf. Dus als je wilt groeien als mens, investeer dan eerst in de relatie met jezelf.
Empty space, drag to resize
Wat anderen over mij zeggen
René brengt veel rust en ruimte, waardoor ik makkelijk persoonlijke dingen kon delen. Hij laat duidelijk zien hoe je verbinding kunt maken op een manier die bij mij past.
Ik voelde me gehoord, herkend en begrepen.
René's vermogen om precies te benoemen en aan te geven hoe ik me voel en wat ik wil zeggen, is indrukwekkend.
René zorgde meteen voor een veilige sfeer. Met interventies gericht op hoofd én lijf zorgde hij ervoor dat het niet oppervlakkig bleef, maar echt diepte kreeg.
Wat kan ik voor jou betekenen?
Empty space, drag to resize
Gecertificeerde Trainer & Coach
Mijn werkwijze
Coaching gaat over anders leren kijken én doen. Iets wat soms ook spannend en onveilig voelt. Bijvoorbeeld omdat je niet weet wat je gaat tegenkomen. Angst, boosheid, verdriet of dat wat je ooit zo hebt gemist.

Ik breng je daar waar het spannend wordt
Als trainer en coach creëer ik een veilige omgeving, zodat het soms ook onveilig mag zijn. Want ik breng je naar daar waar het spannend of ingewikkeld wordt. Dat doe ik door je te bevragen en te benoemen wat ik hoor en zie. Door samen te onderzoeken wat nodig is om verder te komen. En door je handvatten te geven om nieuwe inzichten en gedrag in je eigen leven toe te passen, zodat er een blijvende verandering ontstaat.
Echte vrijheid ligt voorbij het oordeel
Veel van mijn interventies zijn gebaseerd op NLP en Transactionele Analyse. Deze gedrags- en communicatietheorieën gaan over de persoonlijkheid van mensen. Het helpt je om zonder oordeel naar jezelf, de ander en wat er is te kijken. Om oude, niet-functionele patronen te herkennen en doorbreken en te zien welke mogelijkheden je hebt om je doelen te bereiken.
Mijn achtergrond
Maskermakers 2.0, Life in progress

Shame & Internalized Oppression, Pink Therapy

Trainersopleiding, Phoenix Opleidingen

Master Transactionele Analyse, Phoenix Opleidingen

NLP Practitioner, NLP-NU


Professional Trainer, Trainers Academy

Professional Coach, Trainers Academy

Bachelor of Communication
Awards
Trainer van het Jaar 2017/18

Most Inspiring Learning Journey
Aangesloten bij
Nederlandse Orde voor Beroepstrainers

Centraal Register Kort Beroepsonderwijs (CRKBO)
Created with