Ik was een jaar of tien toen ik voor het eerst besefte dat ik me voor mezelf schaamde. In mijn ogen was er van alles mis. Zo had ik weinig aanleg voor sport en muziek, mijn voortanden staken zover uit dat ik mijn mond amper kon sluiten en mijn benen zaten vol littekens als gevolg van een ernstig brandwondenongeluk. En of dat allemaal nog niet genoeg was ontdekte ik ook nog dat ik homo ben.


Het ongemak dat ik voelde in de nabijheid van anderen maakte dat ik het liefste onzichtbaar was.
Ik zie dit ook bij de mannen die ik begeleid. Het gevoel dat er iets is om je voor te schamen. Dat een deel van jou niet oké is. Dat je alles doet om dit deel te verbergen of je anders voor te doen. Zodat niemand je door heeft. En vrijwel nooit ben je echt trots of tevreden over jezelf.
Dan herken je waarschijnlijk ook dat er een stem is die je vertelt dat er altijd iets is wat je anders of beter had kunnen doen. Natuurlijk weet je ergens ook wel dat er dingen goed gaan. Maar je aandacht gaat als eerste naar wat er in jouw ogen mis is of fout kan gaan. En dan weet je ook dat dit veel energie kost.


Lang heb ik gedacht dat ik mijn cliënten het beste kon helpen door negatieve en kritische gedachten op te sporen. Samen onderzocht ik wat de impact van deze gedachten was op iemands gevoelens en emoties. Om van daaruit te kijken of er een positieve gedachte is, waarmee we de vicieuze cirkel van schaamte konden doorbreken.


Soms werkt dat. De cliënt had een nieuwe overtuiging die hij ook daadwerkelijk geloofde. Als je een gedachte als 'ik mag geen fouten maken' vervangt door 'ik mag anderen om hulp vragen', dan heeft dit meestal direct een effect op wat je voelt en doet. En dat geeft dan weer een lekker gevoel.


En soms werkt het ook niet. Gewoonweg omdat de negatieve gedachten over jezelf zo verankerd zitten in je systeem. Al van kinds af aan beïnvloeden ze hoe je naar jezelf en de wereld kijkt. Mogelijk ontstond het gevoel van schaamte nog voor je hier woorden aan kon geven. Het is dan een illusie om te verwachten dat je deze overtuiging in een paar stappen kunt ombuigen. Maar wat werkt dan wel?


Een negatief zelfbeeld wis je niet zomaar uit. Uit verschillende onderzoeken blijkt dat je een negatief zelfbeeld het beste kunt veranderen door er een positief zelfbeeld naast te bouwen. Of als er in de basis al een positief beeld is dit te verstevigen.


Wanneer het beeld dat je van jezelf hebt voornamelijk negatief is, dan doe je er goed aan om op zoek te gaan naar positieve feiten over jezelf. Schrijf dagelijks op waar je trots op bent, waarover je tevreden bent of wat je blij maakt. Hoe groot of hoe klein het ook is. Dat is een langdurig proces, maar je zal merken dat het na verloop van tijd steeds makkelijker gaat.


En soms heb je de milde ogen van de ander nodig om te zien wat jou uniek maakt. Vraag mensen in je omgeving wat zij in jou waarderen. Luister, vraag naar een concreet voorbeeld, bedank en schrijf deze eigenschappen op.


Je anders voelen begint met anders kijken en anders doen.
Je las een artikel van Gay Men Coaching
En verder:
Volg me op: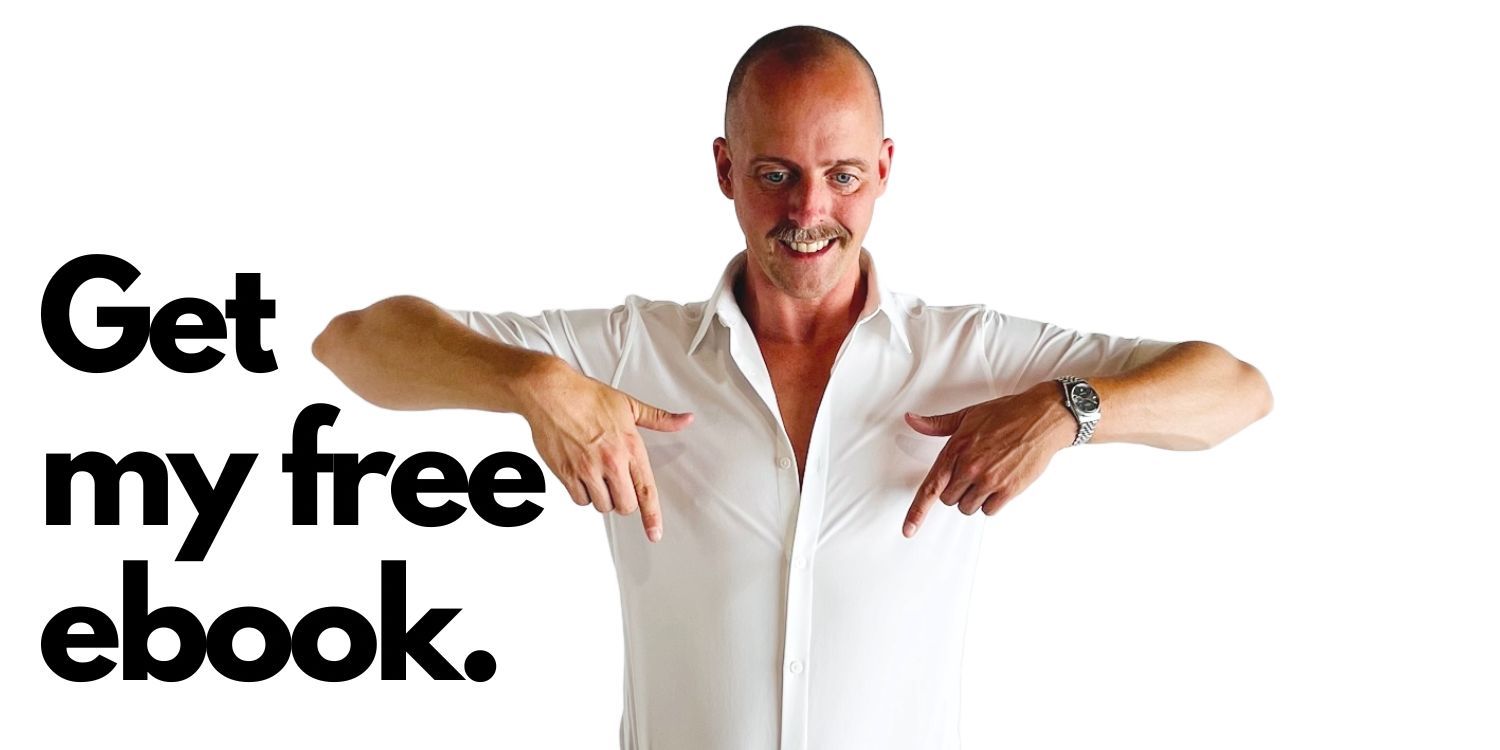 with 5 powerful tools to feel confident
As a bonus you will receive a monthly e-mail with tips & inspiration. You can easily unsubscribe at the bottom of every newsletter.
Created with