'Hope will never be silent.'
De zin raakt me diep. Het is zaterdagochtend als deze zin me groet zodra ik de metro uitloop in de wijk Castro. Want wat ken ik het goed om me stil te houden. Om me niet uit te spreken, uit angst wat de ander denkt of vindt. En misschien herken je dit ook wel. Dat je je mond houdt, terwijl er zoveel in je omgaat.
De Amerikaanse politicus Harvey Milk sprak de woorden 'Hope will never be silent' op 25 juni 1978, een paar maanden voor dat hij werd doodgeschoten. En zijn woorden komen hard bij me binnen. Want ik ken weinig plekken in de wereld waar onze LHBTI-geschiedenis zo voelbaar is als hier in San Francisco.
Zo is er het monument voor alle homomannen die vervolgd werden tijdens de holocaust. Een roze driehoek, gevuld met rozenkwarts als symbool voor hoop en heling. Het pand waar Harvey zijn fotowinkel runde en van waaruit hij zijn campagne als eerste openlijke politici vorm gaf. Of de muurschildering ter nagedachtenis aan de AIDS-epidemie. De herinneringen aan onze pijnlijke geschiedenis zijn zo tastbaar, dat het me overspoelt met een intens gevoel van verdriet, verbondenheid en hoop.

Ruim veertig jaar nadat Harvey zijn inspirerende speech gaf, ervaren homomannen wereldwijd nog steeds de gevolgen van stigmatisering. Veelal in de vorm van schaamte. Een thema dat ik ook keer op keer terug hoor in de vele gesprekken die ik met homomannen voer.
Schaamte is stil. Schaamte overschreeuwt zichzelf. Schaamte is verlammend. Schaamte maakt dat je je wilt verbergen. Schaamte maakt dat je over je eigen grenzen gaat.
Maar diezelfde schaamte neemt af als je jouw verhaal durft te delen in een veilige setting. En dat ik waarom ik zo geloof in
mannengroepen
. Steeds weer zie ik hoe bevrijdend het is om elkaars verhalen te horen. Om te delen hoe het is om homo te zijn. Om te horen hoe andere mannen omgaan met schaamte en onzekerheid, met intimiteit en seksualiteit en met alle andere uitdagingen die je tegenkomt.
Hope will never be silent. Het heeft mij jaren gekost om mijn eigen stem te vinden. Om me uit te durven spreken voor dat wat ik belangrijk vind. En ik hoop oprecht dat ook jij ervaart dat je onderdeel bent van een rijke geschiedenis aan dappere mannen. Dat dit je de kracht geeft om los te komen van schaamte.
Je las een artikel van Gay Men Coaching
En verder:
Volg me op: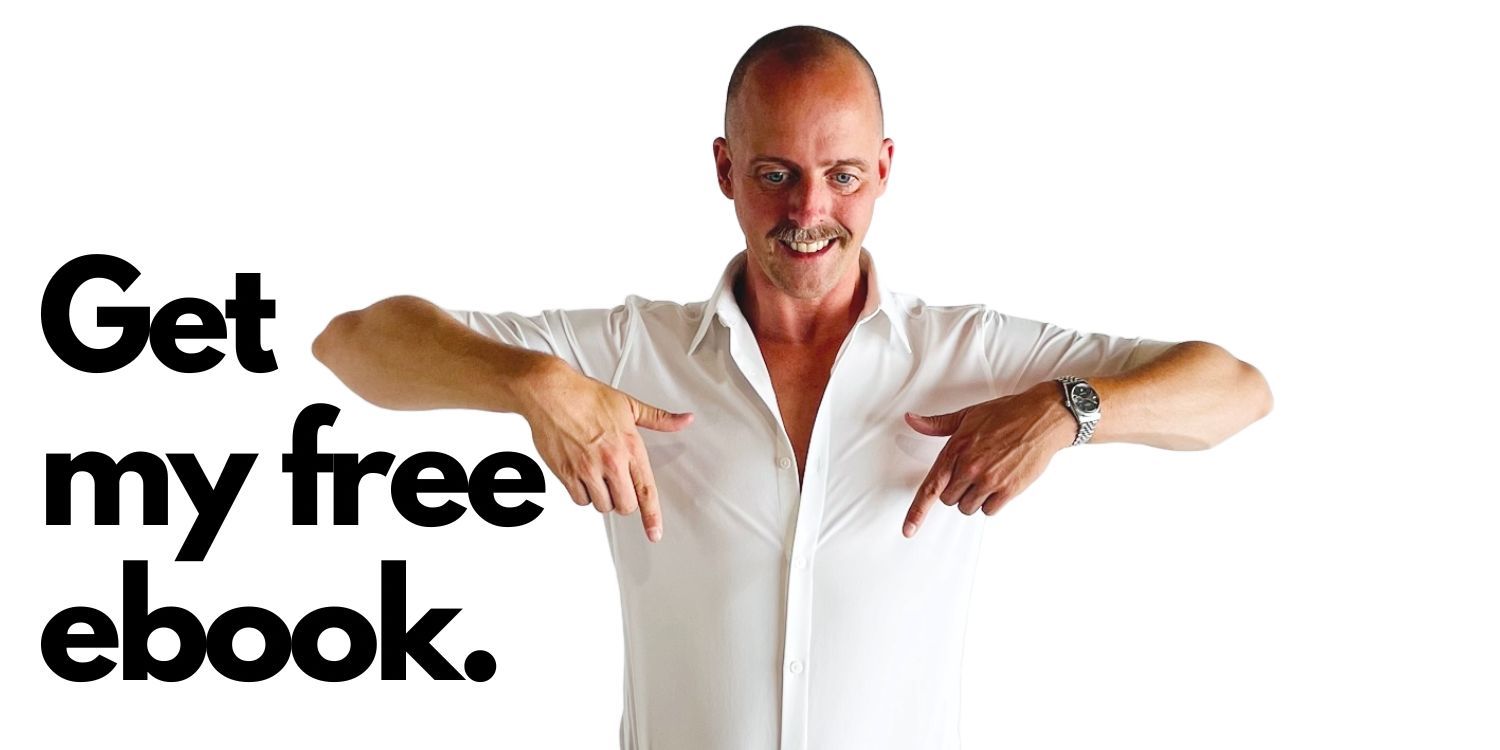 with 5 powerful tools to feel confident
As a bonus you will receive a monthly e-mail with tips & inspiration. You can easily unsubscribe at the bottom of every newsletter.
Created with