Dit interview is gepubliceerd op
Learningstone
, een online platform voor leerprofessionals
Empty space, drag to resize
De serie 'Interviews met L&D leaders' van LearningStone met voorstaande experts uit de industrie trappen we af met de markante Rene Luisman, die in 2018 trainer van het jaar werd. Hij heeft een bak met ervaring, traint ook trainers bij de TrainersAcademie en heeft besloten dat hij zich vanaf nu volledig gaat focussen op het coachen van gay mannen.
Op het nette kantoor, aan een schilderachtige gracht in Rijswijk, gaat het al vrij snel in het interview over 'toewijding'. Dat is waar de 42-jarige Luisman in gelooft. Het is dat fanatisme waarmee hij al een paar jaar na zijn entree in 2014 in de trainingswereld trainer van het jaar werd, uitgeroepen door
NOBTRA
.
Nu is hij meer door de wol geverfd, hij heeft de trainingsmarkt zelfs wat verzadigd zien worden door een enorme groei aan trainers en coaches. Juist in die drukke markt, wil hij zich onderscheiden en zijn hart volgen, met alle toewijding die hij heeft. Vandaar dat hij onlangs besloot om zijn business om te gooien.
'Ik geloof in volledige toewijding.'
Zijn hart ligt bij het begeleiden en ondersteunen van gay mannen. Mannen die worstelen met hun identiteit, helpen zo dicht mogelijk naar hun authentieke zelf te begeleiden.


'Het verlangen om hier meer mee te doen was er langer. Ik begon zo'n kleine drie jaar geleden met het begeleiden van gay mannen, en daarmee kan ik de meeste impact maken', vertelt Luisman. 'Ik vind het ontzettend spannend om dit te doen, maar dit is de weg die ik wil gaan. Ik vroeg me zelf af of ik het lef er wel voor zou hebben. Of ik genoeg zelfvertrouwen zou ik hebben. Maar ik geloof in volledige toewijding.'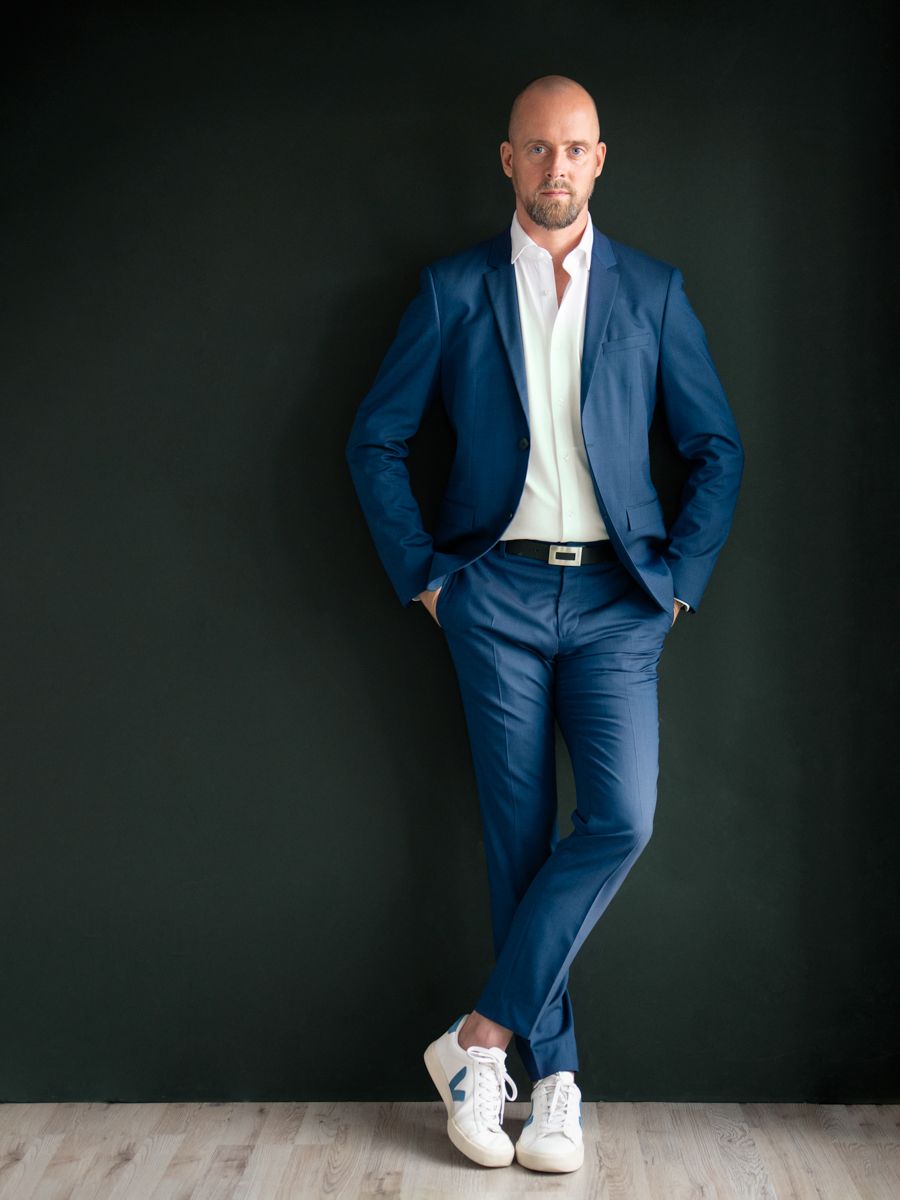 Die volledige toewijding blijkt ook in de radicale keuze die hij heeft gemaakt, om zich exclusief te richten op het begeleiden van gay mannen. Want daar ziet hij dat hij het meeste effect heeft, als mens en als trainer.
Om dit te illustreren, vertelt Luisman over een van zijn mooiste dagen als trainer. 'Ik begeleidde een keer een man, hij was al zeker in de veertig, maar hij was superonzeker over zichzelf. Hij had nooit geleerd om van zichzelf te houden. Altijd bezig geweest met anderen. Ik ging hem begeleiden en ik gaf hem de opdracht mee, om bij drie mensen in zijn omgeving op te halen wat zij waardeerden in hem. Die man kwam de volgende training glunderend terug. Hij vond het zo tof wat hij te horen kreeg dat hij uiteindelijk twintig mensen om input heeft gevraagd. Dat was zo'n boost voor z'n zelfvertrouwen. Zo'n oefening heeft dan een enorme impact op het groeiproces van hem als mens.'
Hoe gaat het met iemand in de being out-fase?
Zelf voelde Luisman zich vroeger ook onzeker. Hij groeide op in Zwolle, in een zeer christelijke omgeving, waarin homoseksualiteit werd veroordeeld als iets slechts en onnatuurlijk. Terwijl hij al op z'n elfde erachter kwam dat hij op mannen viel. Zelfs nu heeft hij hier nog weleens last van, dat niet iedereen in de omgeving accepteert zoals hij is. Luisman kent de worsteling van de homoseksuele man als geen ander.


De mannen die hij nu coacht zijn tussen de 25 en 55 jaar oud. Die hebben vaak de coming-out al gehad en daarna de bevrijding die ze hebben gevoeld. Vaak hebben ze dan een paar jaar een uitbundige tijd, een partymodus, lang leve de lol, noemt Luisman het, maar het gaat om de fase daarna. Gay mannen missen goede rolmodellen. En ze worden nog steeds gestigmatiseerd, waardoor het lastig is om hun eigen plek in de maatschappij te vinden.
'Kun je jezelf accepteren?'
'Homomannen zijn gevoeliger voor psychische klachten dan heteromannen. Dat is niet zo gek. Uit onderzoek blijkt dat het merendeel van de mensen homoseksualiteit wel prima vinden, maar het ook liever niet willen zien. Daardoor ervaar je als minderheidsgroep veel stress en schaamte. Daarom hebben sommige homomannen moeite om na de coming out, in de being out-fase, zich staande te houden. Want welke delen van zichzelf hebben ze altijd gebruikt, om zichzelf te beschermen naar de buitenwereld? En welke delen van zichzelf zijn authentiek? Daar kan ik mensen goed bij helpen.'


Luisman is niet iemand die, zoals hij het zelf zegt, op de barricade gaat staan. Hij doet liever het 'stille' werk achter de schermen. Dat is voor de voormalig trainer van het jaar het pad dat hij voor de komende tijd gekozen heeft. Het is een gok, maar hij gelooft er heilig in, en hij is ook wel een beetje moedig dat hij zo'n gewaagde stap durft te zetten. 'Hoe kijk je naar jezelf. Kun je jezelf accepteren? Daar kan ik het verschil maken als trainer.'



Je las een artikel van Gay Men Coaching
En verder:
Volg me op: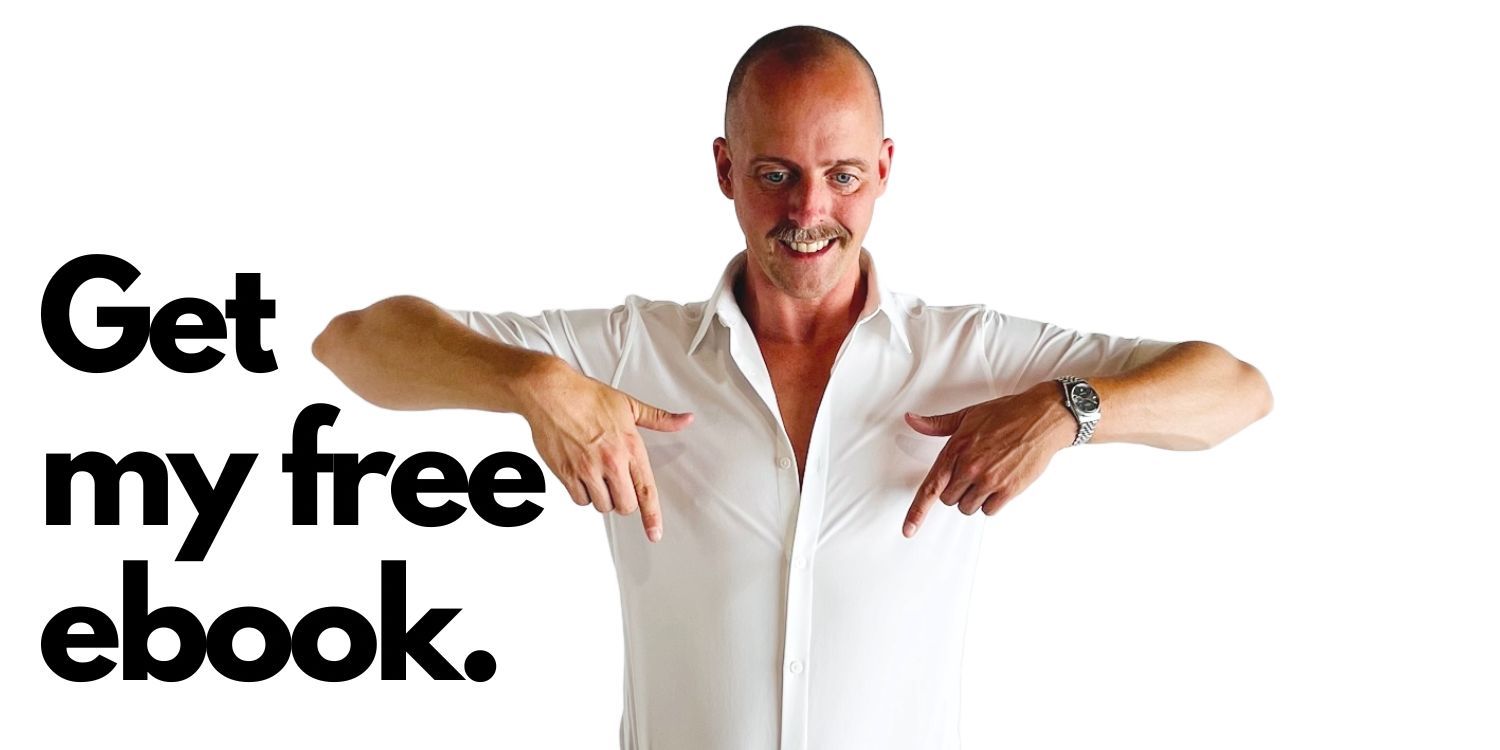 with 5 powerful tools to feel confident
As a bonus you will receive a monthly e-mail with tips & inspiration. You can easily unsubscribe at the bottom of every newsletter.
Created with