Met bijna twee meter groot en een bulderende lach kun je niet om hem heen. Met zijn vermakelijke verhalen en scherpe woordspelingen amuseert hij zijn publiek. Het is zijn manier om iedereen op afstand te houden.


Want als je echt goed luistert, dan hoor je veel details en weinig inhoud. En als je echt goed kijkt, zie je veel plezier en weinig rauwheid. Geen van de verhalen gaat echt over hem.


Tot de vierde bijeenkomst van onze mannengroep. Die avond schuift hij onrustig op zijn stoel. Wanneer hij van zich laat horen, staat zijn mond gespannen en strak. Door een opgepoetst masker van luchtigheid komt ineens zijn ware gezicht naar voren.


Zijn stem trilt als hij vertelt over zijn relatie. Na acht jaar is er weinig intimiteit tussen beide mannen. Erover praten lukt hen niet, dus zoeken ze ieder hun eigen genot in cruisingbars, online apps en sauna's. Maar hij is zo ontzettend bang om zijn man kwijt te raken.

De groep is stil en houdt de adem in. Zijn angst roept een gevoel van machteloosheid bij me op. Ik vraag hem om rond te kijken. Om door te blijven ademen en elk van de andere mannen in de ogen te kijken. En terwijl hij dit doet, zie ik dat hij langzaam in zijn lijf zakt en weer rustig wordt.


Maskers. Ieder mens ontwikkelt gedurende zijn leven een eigen set aan maskers waarmee je jezelf beschermt. Zo kennen veel homomannen een masker van schoonheid en perfectie. Een masker dat de werkelijkheid net ietsje mooier maakt. Dat je angsten en imperfecties verbergt, en je zo helpt om je staande te houden in onveilige situaties.


Het masker is je kwaliteit. En tegelijkertijd staat het
je in de weg om echt contact te maken. Het land van verbinding is voor diegenen die dapper genoeg zijn
om hun masker te laten zakken.



Je las een artikel van Gay Men Coaching
En verder:
Volg me op: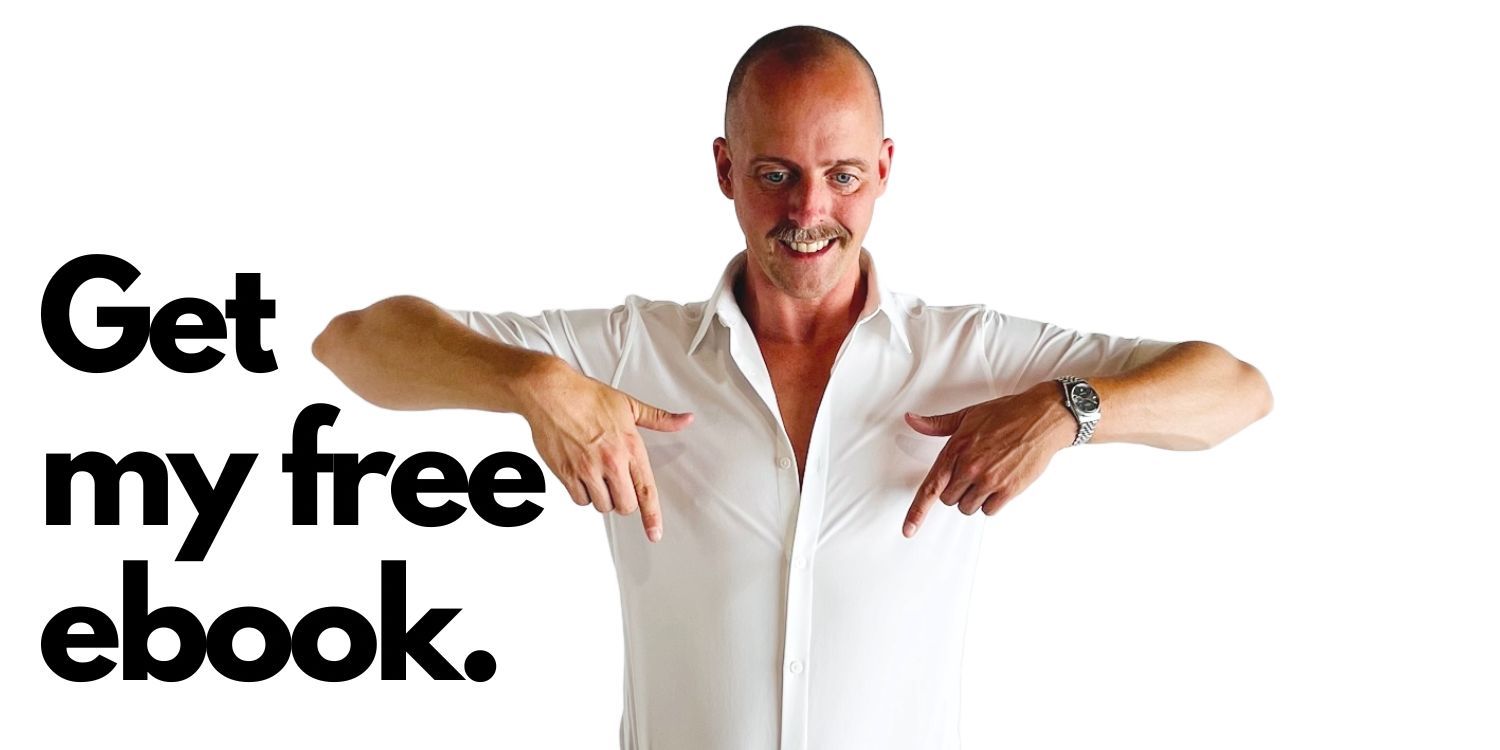 with 5 powerful tools to feel confident
As a bonus you will receive a monthly e-mail with tips & inspiration. You can easily unsubscribe at the bottom of every newsletter.
Created with