Dit artikel is met toestemming van de coachee gepubliceerd.
'Ik haat mannen die oppervlakkig zijn', zegt hij stellig.

'Mannen die vreemdgaan en elkaar kwetsen. Die klagen over onrecht en allerlei excuses gebruiken om maar geen verantwoordelijkheid te hoeven nemen voor hun eigen gedrag. De afgelopen jaren heb ik keihard aan mezelf gewerkt. Maar daardoor voel ik steeds meer afkeer naar de gay community, waarin alles lijkt te gaan om seks en uitgaan.'
Terwijl ik in stilte naar hem luister, laat hij even zijn masker zakken en wordt zijn verdriet zichtbaar. Zijn eenzaamheid raakt me diep omdat ik dit gevoel ergens ook herken. Voor me zit een man die veel heeft geleden. Die op zoek is naar verbinding, maar het gevoel heeft er alleen voor te staan.
Hij wil niets liever dan gehoord en gezien worden. Het niet alleen hoeven dragen, maar mogen rusten bij mannen die begrijpen wat hij doormaakt. Omdat ze er zelf ook door zijn gegaan. Dat is waarom hij aan
een mannengroep
wil deelnemen.
Maar met zijn ingehouden woede houdt hij ze op afstand. Zijn blik is fel, zijn oordeel scherp. Hij wil de ander graag begrijpen, maar zijn oordeel staat hem in de weg. Zijn kwetsuur verbergt hij achter een muur van haat. En zijn negatieve ervaringen uit het verleden neemt hij mee in elk nieuw contact.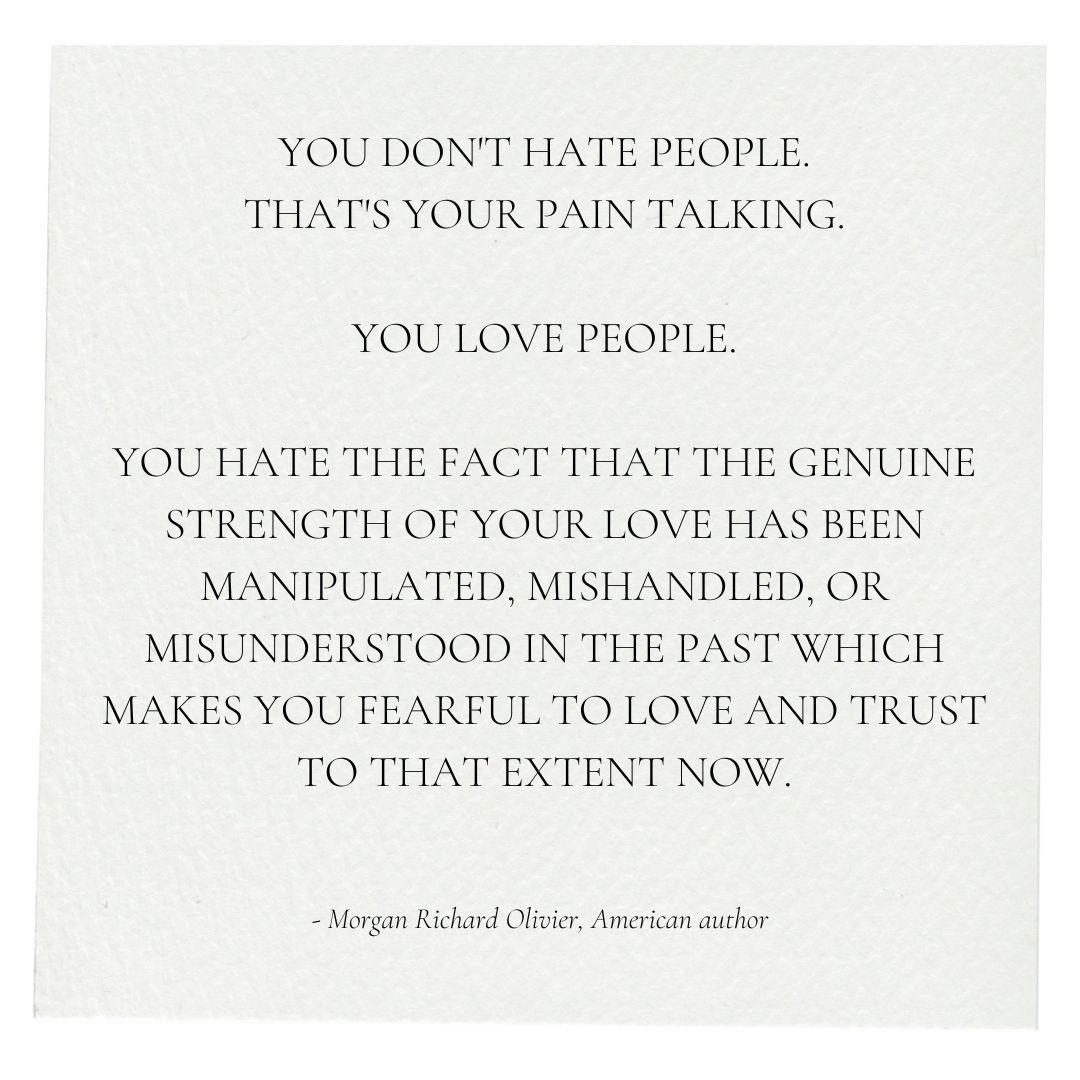 Voor zijn vrienden is hij de raadgever. Degene die luistert. Die steun biedt. Die advies geeft. Maar die zelf niet deelt. De schaamte te groot, de pijn te diep. Hij is er voor anderen, maar wie is er voor hem? Terwijl hij anderen de weg wijst, zoekt hij zelf moederziel alleen zijn weg in het leven. Als hij wist hoeveel mannen er rondlopen met een soortgelijk gevoel, dan zou hij zich misschien iets minder alleen voelen.
Om zichzelf te beschermen heeft hij ooit geleerd zichzelf boven de ander te plaatsen. Maar dat is een eenzame plek. Wat hij opnieuw mag leren, is om tussen zijn 'broers' te staan. Om te laten zien dat hij een van ons is. Iemand die worstelt, die zoekende is en die het zelf soms ook niet weet. Langs de schaamte en de pijn te voorschijn te komen en erop te vertrouwen dat er mannen zijn die het beste met hem voor hebben. Dat wij homomannen meer op elkaar lijken dan we op het eerste oogopslag laten zien. Dat we allemaal een eigen mechanismen hebben ontwikkeld om met ons verdriet om te gaan.
Het vraagt om één dappere man die bereid is om als eerste te voorschijn te komen. Een man die zijn verhaal deelt en daarmee een brug bouwt naar de ander. Je kunt wachten op de ander, of je kunt zelf een eerste stap zetten. Juist in onze diepste pijn ontstaat er verbinding. En wanneer je bereid bent om dat te doen, kun je jouw verhaal naast de ander leggen zonder dat het een competitie wordt wie het meest heeft geleden.
Je las een artikel van Gay Men Coaching
En verder:
Volg me op: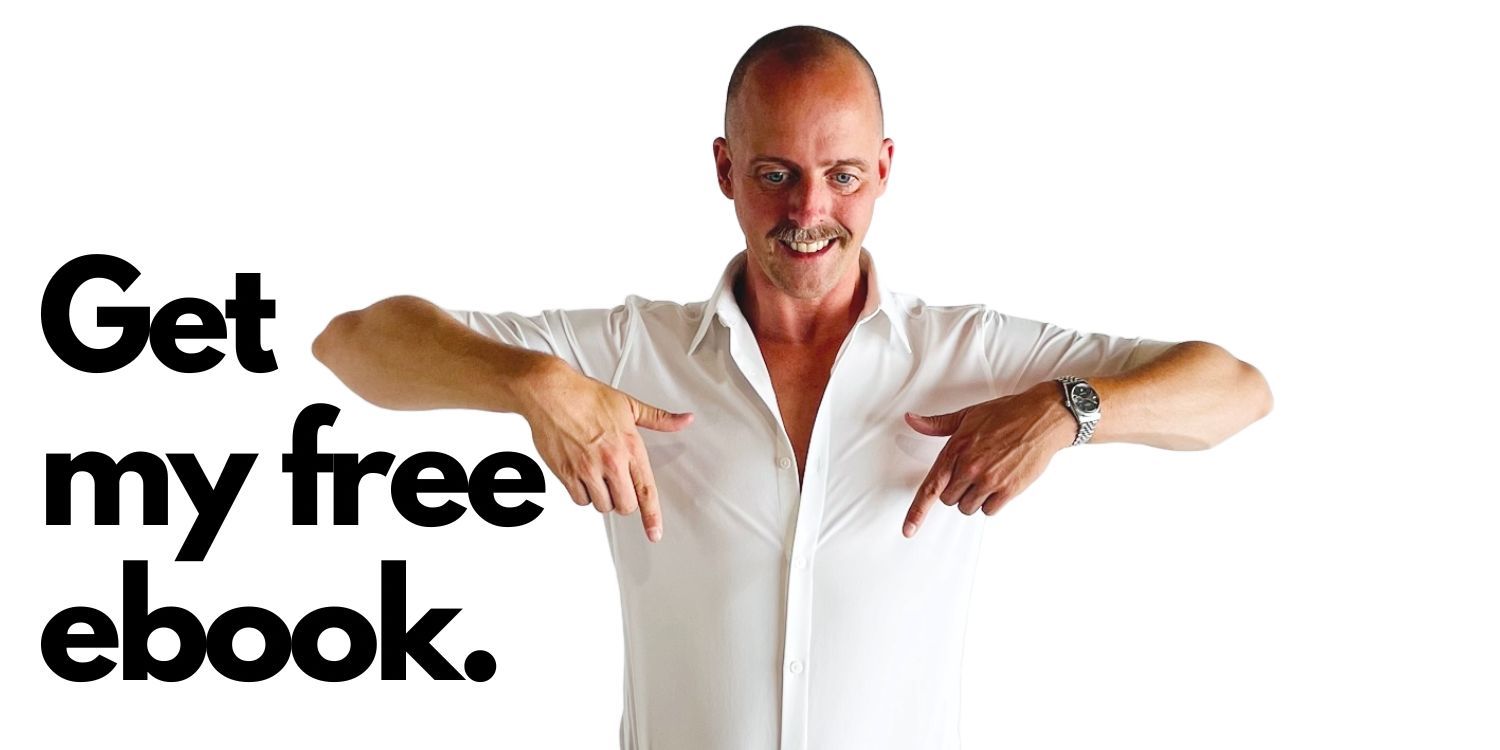 with 5 powerful tools to feel confident
As a bonus you will receive a monthly e-mail with tips & inspiration. You can easily unsubscribe at the bottom of every newsletter.
Created with